Our Staff
All our professionals at Cardone Family Dental maintain the highest levels of accreditation and pursue ongoing education to stay abreast of the latest trends in dentistry.
Dr. Anthony Cardone, DMD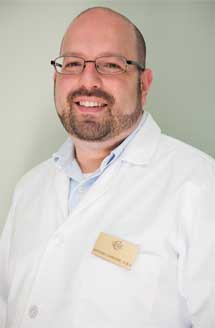 Dr. Cardone received his undergraduate education at Boston College with a degree in biology. His love of science and desire to help others led him to Tufts University where he received his DMD in 2003. To further his education and experience in all aspects of dentistry, Dr. Cardone completed a residency in Advanced General Dentistry at Lutheran Medical Center in 2004. Dr. Cardone travels across the country to learn about the latest advances in his field.
In addition to his academic credentials and commitment to quality dental care, he takes great pride in his ability to make his patients feel comfortable. Dr. Cardone is exceptionally skilled at educating his patients to allievate their anxieties, before, during and after treatment.
In his spare time, Dr. Cardone enjoys skiing, hiking, and spending time with his wife Sheree and daughter Aubrey.
Dr. Luzmi Jutras - Endodontist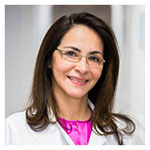 Dr. Luzmi Jutras earned her D.M.D. degree in 2010 from Tufts University School of Dental Medicine. She completed her postgraduate training in Endodontics and earned her Masters of Science and Oral Biology Degree at Harvard School of Dental Medicine in 2013. Dr. Jutras is a postdoctoral research fellow at Forsyth Institute. She completed and presented her research at the American Association on Endodontics annual conference in Washington, DC in 2014.
Prior to coming to the United States, Dr. Jutras earned her D.M.D. degree and a certificate in Endodontics in her native country, Colombia, where she graduated with honors and was awarded a Thesis Laureate.
Dr. Jutras is very creative, sensitive, warm, and friendly and is commited to providing the best possible care to her pateints. She loves taking care of her pateints and enjoys listening to their questions and discussing their concerns. She clearly explains the planned treatments so her patients feel calm and relaxed and that they fully understand all aspects of treatment. Dr. Jutras loves her profession and is committed to excellence.
Dr. Jutras is a member of the American Association of Endodontics, the Massachusetts Endodontics Association, the American Dental Association and other associations. Dr. Jutras is also a part time clinical endodontic instructor at the Harvard School of Dental Medicine.
Kim - Registered Dental Hygienist
Kim has been a hygienist with us since 2010. She graduated from Middlesex Community College's hygiene program in 1986. She has experience in the periodontal field and general practice which is great for this office. She is especially good at forming a friendly relationship with her patients.
Her greatest interests are her love to travel, the beach, her 3 daughters, and her dog, Callie.
Dorota - Registered Dental Hygienist
Dorota Waniek was born and raised in Cracow, Poland. She immigrated to the United States in 1993. Dorota attended Middlesex Community College in 2001 and graduated Phi Theta Kappa in 2003 with an Outstanding Student in Dental Hygiene Award and an Academic Excellence Award. Dorota has been working full time as a dental hygienist since. She lives in Methuen, MA with her husband Adam and daughter Izabela.
Ivana - Registered Dental Assistant
Ivana earned her Dental Assistant Certificate from North Shore Dental Careers in 2006 and has been the dental assistant in our office for over five years. She is radiology certified and speaks three languages fluently, English, Portuguese and Spanish. She has gained much knowledge in the many techniques and materials needed to deliver high quality modern dentistry through her training and experience. More importantly, she is an expert at making patients feel comfortable and answering questions about their treatment.
When not working Ivana loves cooking and reading. She is currently pursuing her Bachelor's degree.
Zyrafete - Registered Dental Assistant
Zyrafete is an immigrant form a tiny Eastern European country called Kosovo. She is a registered dental assistant who graduated from The Dental Education Institute of Boston in 2002. Zyrafete is passionate about making sure her patients are always at ease and well informed. With more than 15 years experience in her field, she knows the industry is constantly advancing, which is why she loves to stay up to date with all the state of the art technology and techniques. She is well trained to assist general dentist, and all specialists in the office.
In her free time, Zyrafete enjoys traveling, spending time with her two daughters, and cooking traditional foods from her childhood.
Noelle - Office Manager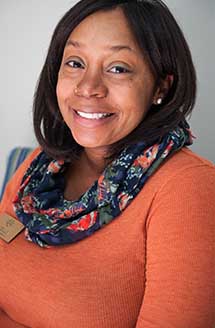 Noelle is a 2003 Dental Assistant graduate of Bryman Institute. She is radiology certified and stays up to date with continuing education in the dental field. She enjoys all aspects of the dental field and gets great satisfaction from educating patients clinically and financially. Outside of work she enjoys cooking, shopping, dancing and spending time with her 4 children. Her main goal in life is to find the positive in everything and to help others.